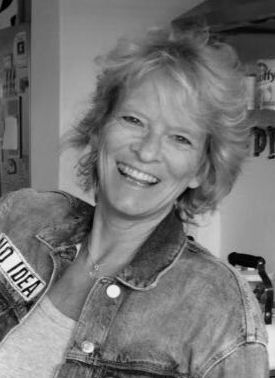 Founder and Group Director of Beach House Interiors & Homeware.
Nature Lover. Yogi.
We chat to Founder and Director of Beach House Interiors & Homeware, SALLY BARNARD, to find out what inspires her and what really gets her goat!
I grew up in Cape Town. My father was an Architect and my mother had a keen eye for decorating and the finer things in life. From them I unconsciously learned to read and feel space at an early age. After school I completed a degree in Business Economics and Industrial Psychology at the University of Stellenbosch.
I decided that I wanted to be an Interior Decorator when I moved into my own place and had my own space to play with and decorate. I studied Interior Design at Design Time in Cape Town after university.
My interior style is relaxed and unpretentious and I love natural light. I am inspired by beautiful spaces, light, nature and the onset of Spring. I don't have a favourite designer or artwork – for me it is all about how space or art inspires me in the moment. Inspiration is not static – it is continually changing. I love various spaces and artwork and they all tend to become my favourite in the moment!
 I love working with beautiful merchandise and being able to enjoy the variety on offer.  However I actually enjoy the admin of running a business as well, as I do not function well amidst chaos.  Successful business owners and brilliant business ideas also inspire me.
Blue jeans, a white shirt and sneakers, paired with a puffer jacket in winter, are my wardrobe staples and reflect my easy, understated personal style. I don't have one favourite item at home – I love scents and candles and nourishing food. I could eat all my meals from my soft green Nicci Stewart ceramic bowl. Lately my favourite thing is my salt lamp – its soft pink glow is calming.
I love good music – it can energize, uplift or calm depending on your mood. At the moment I am listening to David Gray. He has the most amazing voice.
In summertime I love to eat salads whilst in winter I prefer foods such as rice, dhal and veg. I cannot live without my steamer and coffee machine- if you are going to drink coffee it has to be good! My favourite wine is Champagne!
Living in Hermanus is uncomplicated and I love that! Everything is easy and accessible – the beach, mountain and cliff path walks nurture my soul. My physiology has adapted to this way of living and I don't think I could live in a city again.
My ideal holiday destination would be a secluded beach hut far away from the demands of civilization and technology.
I love reading and have a reading list encompassing health, business and personal growth to get through.
I struggle with people who are dishonest, that lack integrity and are unable to apologize.
SALLY LOVES:

---